Media This Week – Feb 26th
Full of events, ideas,politics and rhetoric…. A weekly report on what's going on in our community, the good and the not so good…
---
Defining and Clarifying the rules that surround the Classification of Firearms in Canada
Private Member's Bill introduced by Larry Miller, MP to define and clarify the meaning of the term "variant" with respect to the Criminal Code – Thank you Sir!
http://www.parl.gc.ca/HousePublications/Publication.aspx…
---
Heads Up Ontario – Shoot For A Cure Barrie Gun Club – 
Take Two to the Range and raise funds for the fight against Prostrate Cancer – proceeds to go to Huronia Ride For Dad's Fight Against Prostrate Cancer. SFAC 2016 (Shootforacure.ca)
---
Ontario Bear Hunt
Ontario Bear Hunt to be expanded. http://www.cbc.ca/…/black-bear-hunt-ontario-expands-1.34558…
---
 Food for Thought! Thank you ISSF!
"You don't have to be GREAT to start. – But…you have to START to be GREAT"
Great point ISSF – International Shooting Sport Federation!
---
A Wild Affair
NowToronto Magazine Article – promoting an event called "A Wild Affair"  which is support of Second Harvest – which supplies healthy meals to those in need.  
https://nowtoronto.com/food-and-drink/food/chef-michael-hunter-s-wild-affair-ufeast/
---
Teaching Tool – for Newbies
Semi-Auto cutaway  Animation – https://media.giphy.com/media/czhUvWPsGOZEc/giphy.gif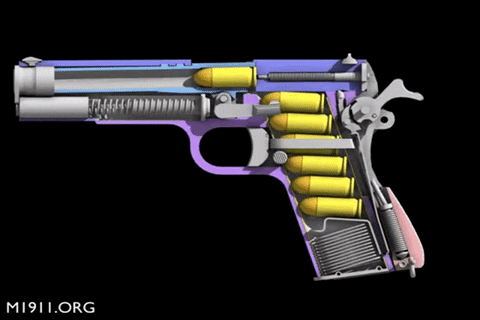 ---
Canadian Airgun Grand Prix
Heads UP – Canadian Airgun Grand Prix – Registration is open – Check out the new facilities!
---
 Atlantic Outdoor Sports RV & Boat Show – March 11th – 13th
Check out the line up at the Atlantic Outdoor Sports RV & Boat Show – Cabela's Pro Staff – Amanda Lynn Mayhew, Highway Thru Hell and more…
---
N.W.T –  Wolf hunting proposed as part of latest Bathurst caribou plan…
http://www.cbc.ca/news/canada/north/bathurst-caribou-wolf-hunting-1.3461263
---
 Canadian PAL, RPAL & Hunter's Ed Instructors
Looking to boost your business – let us help – https://www.canadianfirearmsinstitute.ca/pal-rpal-and-hunt…/
---
Saskatchewan Target Shooting Association – Support for the shooter – April first deadline
Membership Assistance Program (MAP)

– Grant -The Membership Assistance Program – MAP – is financial assistance available to eligible STSA Affiliated Clubs for the promotion and development of the sport of target shooting. Funding for MAP is provided through the Saskatchewan Lotteries Trust Fund and is derived from the proceeds of lottery ticket sales in Saskatchewan. To be eligible, clubs must be members in good standing with STSA for at least 24 months prior to application. http://sasktargetshooting.ca/…/membership-assistance-progr…/
Camp Perry Online Registration – ready to go –
https://competitions.nra.org/campperrysignup/
---

---
Like What we're doing?  Lend us your Support!